RSU AND INDUSTRIAL LANDFILL
Installation of Collection Networks
Drilling, grooved / perforated tube, collection hoods, degassing networks in HDPE.
Distribution, control and regulation
Regulation and measurement stations, (E.R.M.) for control and management of biogas parameters, (CH4, O2, SH2, CO2, pressure, temperature and flow). Analyzers, special for biogas, flow meter, thermometers, thermostats and pressure transducers.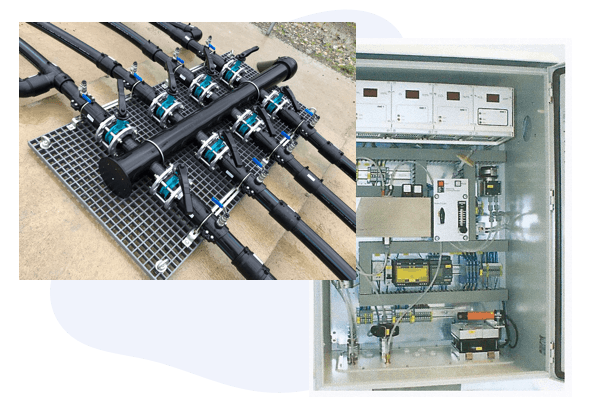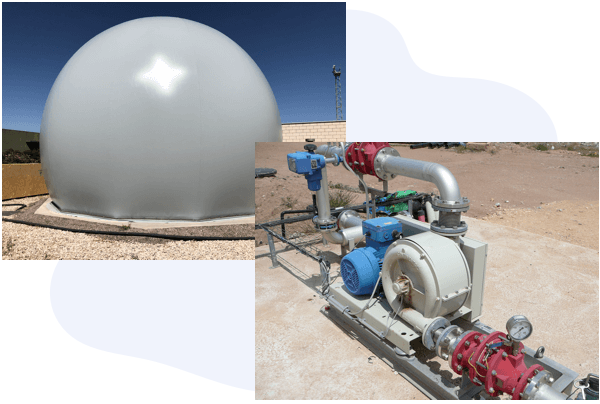 Aspiration, storage and combustion
Suction blowers, double diaphragm gasholders and incineration flares for biogas in landfills, Waste Treatment Centers and process plants. Flares transformation and repair.
Maintenance, calibration,
repair and tracking
We offer technical service, calibration of fixed analyzers, repair, monitoring and analysis for a good management of biogas, as well as the maintenance of facilities in biogas lines of all types of plants. Possibility of teaching control courses for biogas networks, collection and general safety.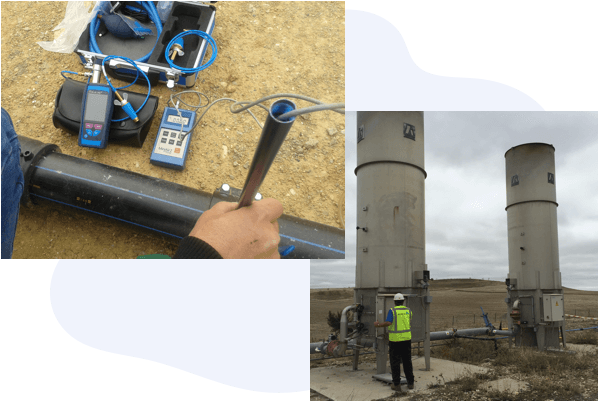 WASTEWATER TREATMENT PLANTS AND BIOGAS PLANTS
Double membrane gasholders for storage and pressurization in biogas lines.
Incineration flares for biogas in treatment plants.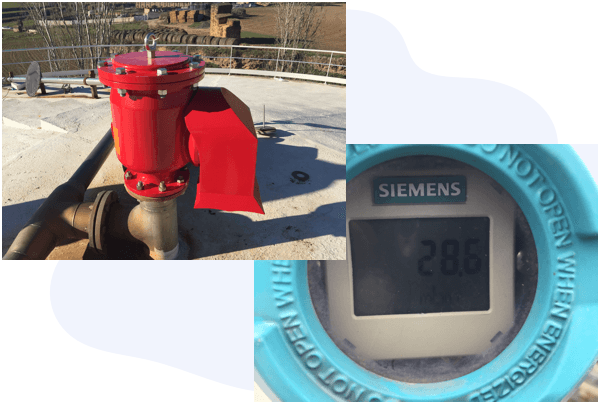 Instrumentation for control and management of biogas lines in wstewater treatments plants: Fixed analyzers, (biogas and leak control), Flowmeter, Thermometers, Thermostats and Pressure transducers. Flame arresters
Maintenance, calibration,
repair and follow-up
We offer technical service, calibration of fixed analyzers, repair, monitoring and analysis for a good management of biogas, as well as the maintenance of facilities in biogas lines of all types of plants. Possibility of teaching control courses for biogas networks, collection and general safety